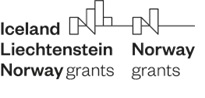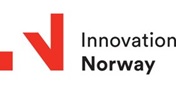 Switching towards sustainable business model at SIGSTRAT SA by major investment by the implementation of "Solar Energy Capacity Development at Sigstrat SA Ref no 2021/ 589513"
Sigstrat has high power consumption, annually costs over 400 k EUR. The company has to decrease the expenses on production otherwise will lose the lead position on the market. Since the company is located in Sighetu Marmatiei, close to the Ukrainian border there is no power producer unit in this region, and this micro-region is isolated also from electricity supply point of view. The company will partly produce the own electricity consumption, eliminating black outs which are major obstacle in front of our production capacities.
Our Response
In order to keep and to increase our solid-wood furniture production, and production capacities in sustainable way, our main goal is to put in practice our Sustainable Development Business Model, elaborated and approved in 2020 by the Company's Steering Committee. In this model one of our operative goal is to reduce the energy dependency and increase the renewable energy production capacities. In order to achieve this goal, we install over 1 MW PV solar capacity to cover our power demand with own production capacities.
Achievements to date
Our engagement to turn to sustainable business model started in 2009 where we switched our heating system and drying facilities for wood from heating oil to biomass waste. In this sense, we want to achieve energy self-sufficient from electricity point of view as well. Our investment project in PV solar system is considered as best practice example in Maramureș region for other public and private entities as well.
Conclusion
Our company made the necessary steps to prepare the project proposal, including technical site visits, estimation on what capacity can be installed on the rooftops of the production halls, estimated budget was elaborated for the investment project. Fortunately, the Innovation Norway accepted the project proposal and we started the implementation of the project in 2022. In a few months we will put into operation our 1 MW PV solar system.
Through this investment project, the expected results are:
– reduction of CO2 emissions by 364 t/year,
– production of 1190 MWh/year of electricity for self-consumption.
The total value of the project is 722,474.00 EUR, of which the non-refundable amount is 361,237.00 EUR. Implementation period between 02.06.2022 and 30.09.2023
Contact details: sigstrat@sigstrat.ro